The Federal Emergency Management Agency (FEMA), a key arm of the United States Department of Homeland Security (DHS), exemplifies its critical role in disaster management through actions such as its response to Hurricane Sandy. FEMA's mandate extends beyond disaster response coordination, and this was evident in the Hurricane Sandy response.
The agency proactively prepared communities, coordinated an effective response during the crisis, assisted in recovery efforts post-disaster, and undertook steps to mitigate future potential hazards. In collaboration with local, state, tribal, and territorial entities, FEMA offered critical resources, technical support, and funding, enhancing their capacity to manage the disaster.
Furthermore, FEMA served as a nexus for crucial information, supplying vital data ranging from emergency alerts to recovery resources. This blog post intends to delve into the various aspects of FEMA, illuminating its diverse resources and assets, which collectively underscore its integral role in the U.S.'s approach to disaster management.
The FEMA Structure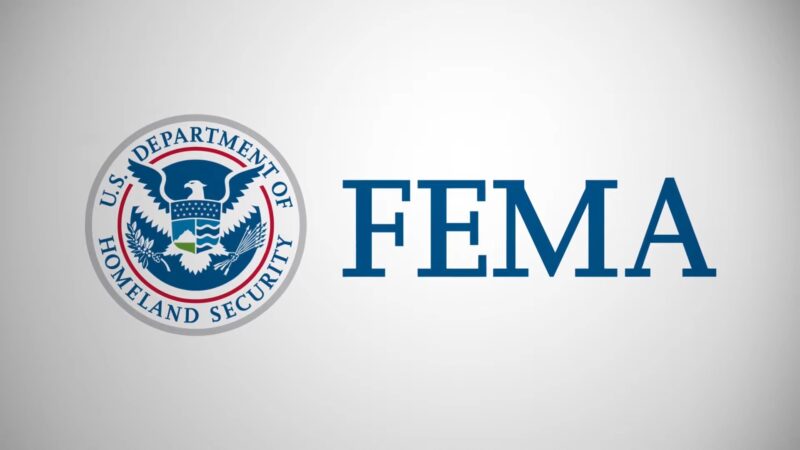 The Federal Emergency Management Agency (FEMA) is an embodiment of organized diversity, incorporating an array of distinct departments dedicated to different facets of emergency management, thus ensuring a comprehensive approach to disaster preparedness, response, recovery, and mitigation.
The Administrator's Office stands at the helm, steering the agency's overall operations. This office sets the strategic direction, oversees performance, and ensures accountability across the organization.
Directly under this office is the Operations Support Directorate, a critical component that ensures the seamless functioning of daily operations, aids in strategic planning, and ensures the consistent application of FEMA's policies and programs. The various Regional Administrators act as the critical link between federal operations and local realities.
They are responsible for coordinating disaster response in their designated regions, aligning federal resources with local needs, and maintaining open channels of communication with state, tribal, and territorial emergency management agencies. FEMA also houses several other divisions, each focusing on a specific area, such as policy formulation, public and external affairs, resilience, and recovery support functions.
These divisions perform functions ranging from the development of agency-wide policies and procedures, communicating FEMA's activities to the public and media, promoting community resilience, to coordinating support to affected communities during the recovery phase.
National Incident Management Assistance Teams (IMAT)
Among the assets within FEMA's structural umbrella are the National Incident Management Assistance Teams (IMATs). IMATs are full-time, rapid-response units capable of being on the move within two hours of activation and establishing an operational presence at the site of the incident within twelve hours.
They are composed of experts in operations, logistics, planning, and recovery. IMATs collaborate closely with local authorities to set up disaster recovery centers, thus serving as the federal government's primary operational-level response units.
Urban Search and Rescue (USAR)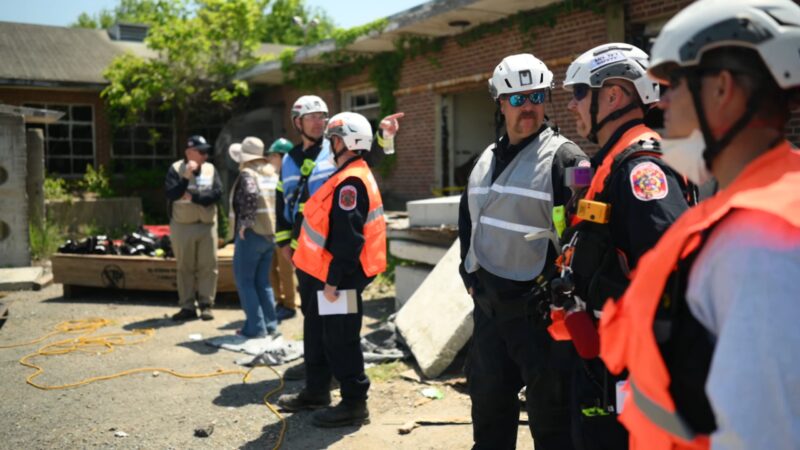 Another key facet of FEMA's structure is the Urban Search and Rescue (USAR) teams. USAR teams are specialized units trained to perform rescues in complex environments such as structural collapses and confined spaces.
Their role extends to searching for victims, providing immediate medical care, and executing technical tasks like heavy rigging and structural stabilization. They also have capabilities to handle hazardous materials, making them a versatile component in the response phase of disaster management.
These teams underscore FEMA's commitment to rapid, efficient, and skilled response in times of emergencies.
Funding
Funding is a vital aspect of any emergency management effort, and in the case of FEMA, the Disaster Relief Fund (DRF) stands as the primary fiscal source. The DRF is an annual appropriation from Congress that enables FEMA to respond to and recover from disasters or emergencies that the President declares.
Its role extends to financing the response, recovery, and mitigation activities associated with major disasters and emergencies. This funding includes direct federal assistance for immediate response actions and operations, financial aid to individuals and communities affected by the disaster, and long-term initiatives to mitigate the impact of future disasters.
Through the DRF, FEMA can ensure an effective and timely response, assisting in the recovery and rebuilding of impacted communities, and making them more resilient against future disasters.
Emergency Support Functions (ESFs)
Emergency Support Functions (ESFs) are another crucial element of the financial resources within FEMA's purview. ESFs provide the structure for interagency coordination during a disaster, specifically in terms of financial and resource support.
These support functions range from managing transportation logistics and restoring communication infrastructure to public works and engineering. By defining the funding and resource coordination between different federal departments and agencies, ESF ensures a systematic, coordinated, and effective response to national emergencies.
Each ESF involves a lead federal agency that coordinates specific resources and support during a disaster, with FEMA overseeing the overall coordination.
Public Assistance (PA) Program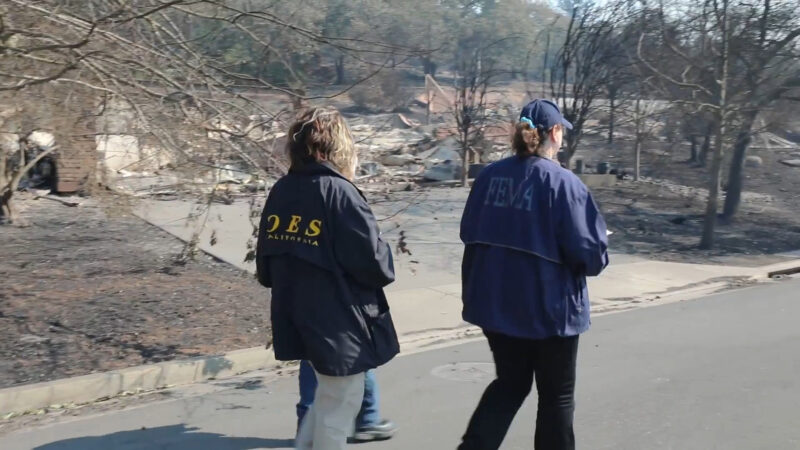 The Public Assistance (PA) Program forms a significant part of FEMA's financial resources. This program is designed to provide assistance to state, tribal, territorial, and local governments, and certain private nonprofit organizations.
It aids these entities in their response, recovery, and mitigation efforts following a declared disaster. The PA program helps with the costs associated with debris removal, measures to protect the public or prevent damage to undamaged public or private property, and the repair, replacement, or restoration of public infrastructure damaged or destroyed by a disaster.
This program signifies FEMA's commitment to supporting and partnering with local entities in managing and recovering from disasters.
Education and Training
A crucial component of FEMA's comprehensive approach to disaster management is its focus on education and training. FEMA believes in the empowerment of individuals and organizations through knowledge, and this is embodied in the operation of the Emergency Management Institute (EMI).
The EMI serves as the national center for emergency management training. It offers a diverse range of courses to multiple sectors, including all levels of government, businesses, industries, and volunteer organizations.
The institute's educational offerings are organized around the four phases of emergency management: mitigation, preparedness, response, and recovery. These courses provide a comprehensive understanding of emergency management practices and principles.
In addition to these, the EMI offers advanced-level courses for emergency management professionals and conducts nationwide course delivery, expanding the reach of quality emergency management education across the country.
Center for Domestic Preparedness (CDP)
Another key player in FEMA's education and training initiatives is the Center for Domestic Preparedness (CDP). The CDP is the only federal training center that offers emergency responders a unique opportunity to gain hands-on experience in dealing with live chemical, biological, radiological, nuclear, and explosive scenarios.
Trainees have the opportunity to experience realistic conditions in a controlled, toxic chemical environment and participate in scenario-based training exercises. Unique training venues, like a simulated city, further enhance the hands-on training experience.
This immersive training environment equips emergency responders with practical skills and experience to handle real-world situations.
National Emergency Management Agency (NEMA)
Adding to FEMA's training infrastructure is the National Emergency Management Agency (NEMA). NEMA provides comprehensive training and education for emergency management professionals.
It offers a broad array of specialized training programs designed to hone specific skills needed in emergency management. Additionally, NEMA provides simulation-based training exercises to provide a near-real-world experience to trainees.
The agency also offers opportunities for emergency management professionals to engage and collaborate with international emergency management organizations, fostering a global perspective in handling emergencies.
FAQ
How to learn more about FEMA's offices and leadership?
You can learn more about FEMA's diverse offices and leadership that support the administrator and mission on its official website. They also provide contact information for different offices within FEMA.
What is the history of FEMA?
FEMA was officially created in 1979 through an executive order by President Jimmy Carter. Its history can be traced as far back as 1803. On March 1, 2003, FEMA became part of the Department of Homeland Security.
What steps should I take to pursue a career at FEMA?
Information about working at FEMA, position types, hiring paths, and open jobs can be found on the FEMA website under the 'Careers' section.
How is FEMA structured?
FEMA is comprised of Program Offices and Regional Offices located throughout the United States. Their workforce can swell to over 50,000 active members during major disasters.
How to stay updated with FEMA's activities?
FEMA has several publicly available newsletters that they email to subscribers. These newsletters range from information for emergency managers to location or region-specific material for the general public in that area. You can sign up for these newsletters on their official website.
Final Words
FEMA, a part of the DHS, plays a pivotal role in disaster management, as demonstrated in the Hurricane Sandy response. Beyond disaster response, FEMA offers resources, funding, and technical support, functioning as an information hub in crises.
This blog examined FEMA's assets, which range from diverse departments like the Administrator's Office, IMATs, and USAR teams to its financial resources like DRF, ESFs, and PA program. Its commitment to education via the EMI, CDP, and NEMA underlines its dedication to preparedness.
Overall, FEMA's breadth of operations ensures safety and resilience, underscoring its vital role in the U.S.'s disaster management strategy.